Corporate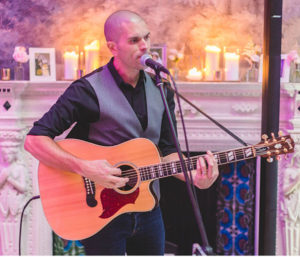 Looking for something a bit different to wow guests at your corporate event? Contact Pat today to see how he can help make your event go off with a bang!
Perfect for cocktail parties, restaurants, charity events, conferences… you name it, Pat has it covered.

Why book Pat McIntyre as your corporate entertainment?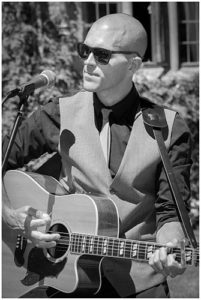 Nothing beats live music, and Pat's versatile acoustic guitar and vocal style is the perfect backdrop to set the ambience and create an exclusive focal point at your event. Performing live with a loop pedal, your guests will be amazed at the sound Pat creates with just guitar, voice and a little box of tricks. Sometimes you may think there's 2 or 3 musicians on stage, but no – it's all performed live by one person!
A full professional sound set up is included, with small and larger venues catered for. Pat's sound is the perfect backdrop for meals, cocktail parties and the like – maybe you don't want the overpowering sound of a live band – acoustic guitar is the perfect solution.
A high-end professional musician with a wealth of performing experience and an extensive repertoire with all eras from the 60's through through to the present day covered, Pat's music is guaranteed to go down a storm with your guests.
Create a focal point – guests can get involved too!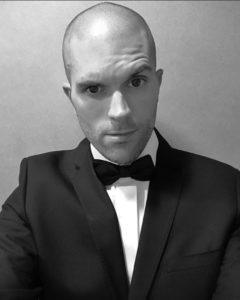 You may be after some subtle background music, and that's catered for – but if your crowd are feeling lively then Pat's friendly and outgoing style means that guests can get involved by requesting songs.
Check out Pat's repertoire on his sister site guitaristforweddings.co.uk – there's a lot to choose from and if you book Pat for your event, you can choose to have a 'jukebox' arrangement where guests can select songs for Pat to play live on stage, right at that moment!
Book direct and avoid agency fees
Contact today for a quote for your event. All quotes include:
Full professional Bose L1 Compact PA system for smaller events (approx. 50-150 people)
Professional Behringer active PA system set up for larger venues
Live entertainment in the form of acoustic guitar & vocal sets, with background music played during breaks, if required
Public Liability Insurance via the Musicians Union
PAT tested equipment
Travel
No hidden fees (I work independently so am not on any agency's books – save money by booking directly through my website)